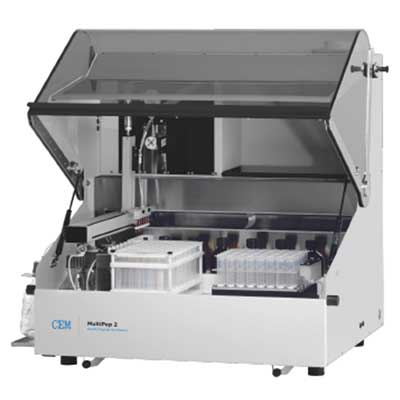 Die parallele Peptidsynthese ist der produktivste Weg zu gewünschten Wirkstoff-Bibliotheken. Viele Tausend Literaturstellen mit stark zunehmender Tendenz berichten von den Möglichkeiten dieser Technologie.
---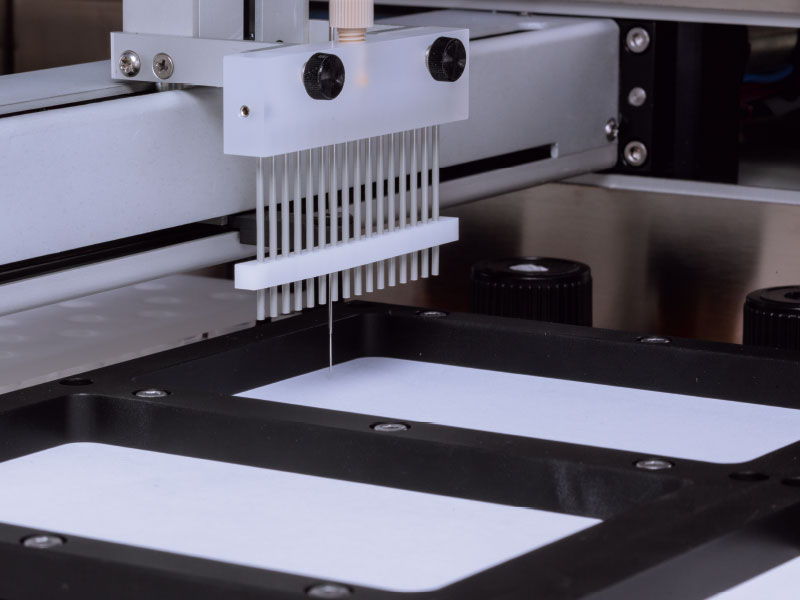 SPOT Synthesen im MultiPep 2
CelluSPOT Synthesen und Slides im MultiPep 2
Peptid-Arrays im MultiPep
This work describes the discovery of pre-existing binding and neutralising antibodies against SARS-CoV-2 in uninfected and unexposed individuals. These antibodies, likely induced by exposure to seasonal coronaviruses, are present in a small percent of adults but in the majority of children, consistent with the relative sparing of the latter from the severe form of COVID-19. In this study the Peptide Chemistry STP used our expertise and experience to firstly synthesise a set of peptide arrays to screen antibodies and following on from the array experiments, we synthesised a set of peptides for ELISA studies.
Applikation ansehen
Kontakt
Carl-Friedrich-Gauß-Straße 9
D-47475 Kamp-Lintfort
+49 (0) 2842 96440
+49 (0) 2842 964422